4:30 pm
Young Student Literary Competition
Award ceremony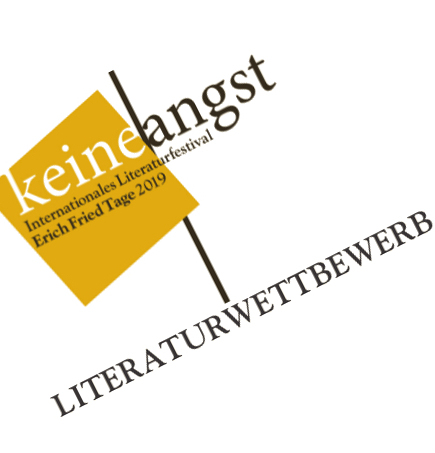 For the third time, the Literaturhaus Vienna is also hosting a literary competition as part of the festival. The competition is open to students between the ages of fourteen and twenty who live in Austria. An expert jury—this year's members are • Robert Huez, director of the Literaturhaus Vienna, • Gustav Ernst, author and editor of the literary journal kolik, and • Zita Bereuter, director of the literature program at the Austrian public radio station FM4 and the organizer of the short story competition Wortlaut—will choose the three winning texts.
Jury statement and award: • Gustav Ernst
Reading: • Prizewinners
5:30 pm
No fear. A box of devotional images
Exhibit
6:00 pm
AUSTRIAN DEBUT
Stories of fear allowed me to explore the concept of fear itself.
The Sunday Times, Irish Times and New York Times bestselling author • John Connolly will open the Festival focus on mysteries and thrillers. The master of mixing elements of mystery and moments of brutal shock will give a short speech and talk with British thriller author Robert Pimm about the characteristics of the genre.

Lecture, Discussion & Reading
Greetings: • Tom Hanney (Irish Ambassador)
Introduction: • Anne Zauner (festival director)
Speech – Talk – Reading: • John Connolly (IRL)
Talk: • Robert Pimm (GB), author of Blood Summit
Lecture & Reading in English with German supertitles |translated by Isolde Schmitt | talk in English
7:15 pm
AUSTRIAN DEBUT
Before they slept side by side, with fear between them.
• Joseph Incardona's story about a father searching for his daughter's murderer was a great success when it was first published in French. Now it is continuing its victory march in the German translation by Lydia Dimitrow. In his review in the Spiegel, writer Peter Henning called Joseph Incardona a master of the noir novel, saying it is currently "difficult to find an equal" of his newest book.
Reading & Discussion
• Joseph Incardona (CH): Derrière les panneaux, il y a des hommes (Asphaltdschungel, German trans.: Lydia Dimitrow, Lenos 2019)
Introduction & Moderation: • Sebastian Fasthuber (literary & music critic)
Reading in French with German supertitles | interpreter: Isolde Schmitt
8:30 pm
AUSTRIAN DEBUT
I suddenly realized what I was attracted to. I was attracted to someone feeling afraid.
• Jeong You-Jeong's literary breakthrough did not come overnight. After multiple rejections, the South Korean author finally found recognition with her first publication, a YA novel. Success came in 2011, when Jeong's thriller Chilnyeonui appeared. Her sober insight into the depths of human behavior and her ruthlessly realistic style soon won her an international readership. Her most recent novel, Jong-ui Giwon (The Good Son) is a masterful study of a matricide "that keeps your heart pumping—and then breaks it." (Entertainment Weekly).
Reading & Discussion
• Jeong You-Jeong (KOR): Jong-ui Giwon (Der gute Sohn, trans., Kyong-Hae Flügel, Unionsverlag 2019; The Good Son, trans. Chi-Young Kim, Penguin 2018)
Introduction & Moderation: • Sebastian Fasthuber (literary & music critic)
Reading in Korean with German supertitles | interpreter: Kyong-Hae Flügel

Literaturhaus Wien
Zieglergasse 26A, 1070 Vienna